Chautauqua County
District 18 Legislator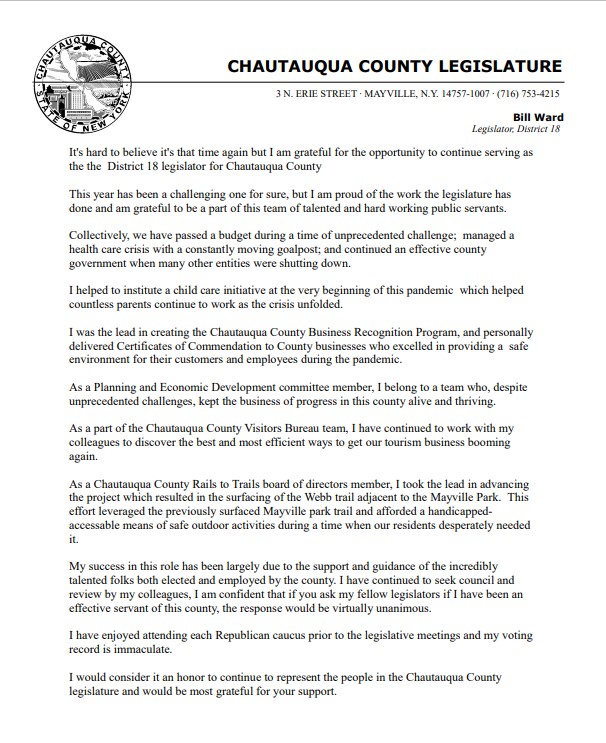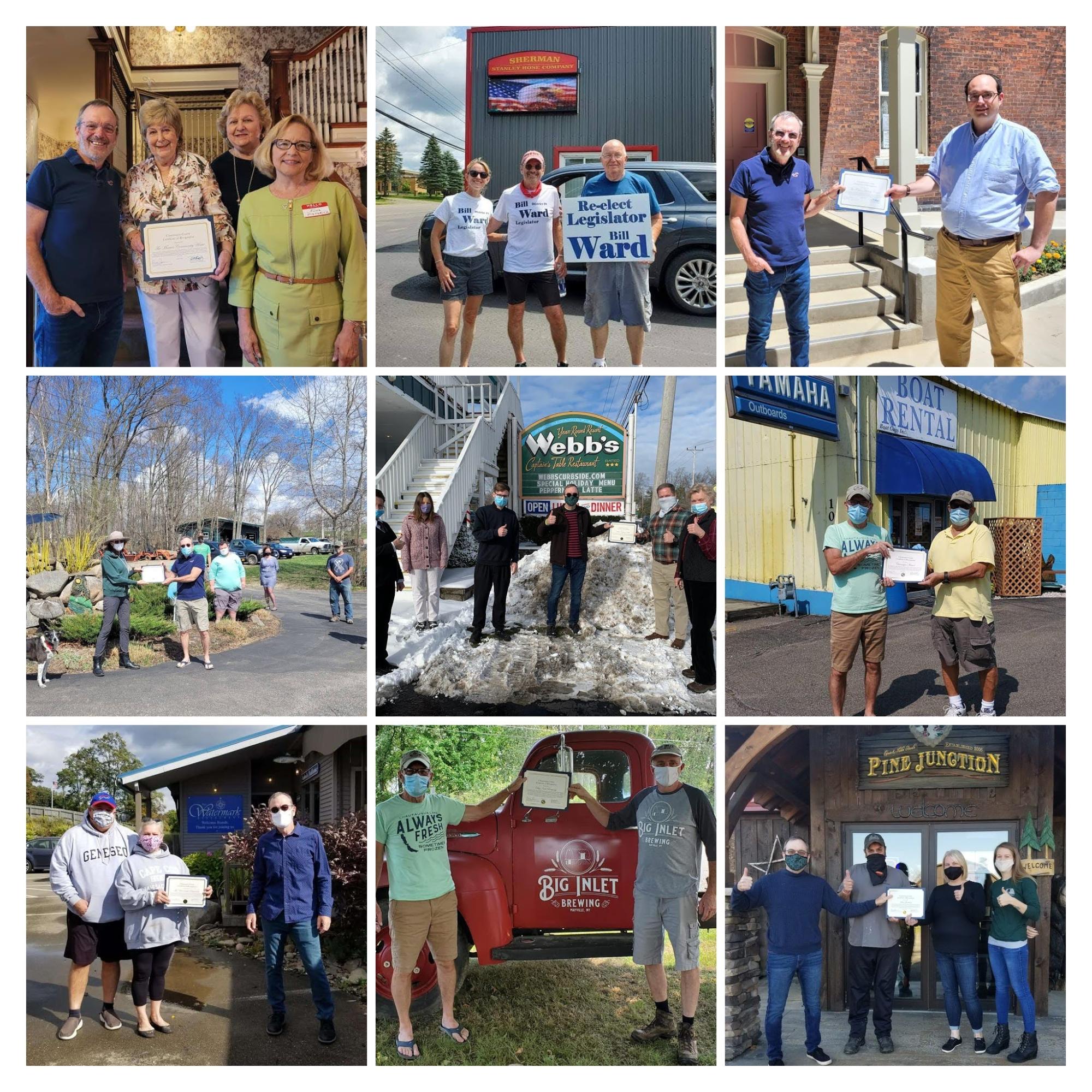 * Your County Legislator who has helped bring Chautauqua County through the last two challenging years.
* A real advocate for small business in this County, evidenced by his recognition program highlighting many businesses who have have set examples for safety, service, and innovation.
* Spearheaded an effort to restart an organic recycling facility in Sherman after almost 20 years of failure by the legislature.
* Advocated for the Chautauqua Hometown Heroes Veterans Memorial in Mayville, honoring Chautauqua County veterans.
* Part of a team that has kept Chautauqua County's budget manageable through these unprecedented times.
* Doing good work now on the things important to Western New York:
President, Chautauqua Rails to Trails.
Executive Board member, Chautauqua County Visitors Bureau.
Executive Board member, Chautauqua Watershed Conservancy.
Administrative board member, North Chautauqua Lake Sewer District.
Committee Member, Chautauqua County Planning and Economic Development.